Hello! Clever Apple !
Today, I would like to introduce the campus of the University of Wollongong , Australia!!
University of Wollongong , where I go, is about an hour and a half from Sydney by train.
Wollongong is famous for its beautiful beaches. 'Wollongong' means "sound of the sea" in Aboriginal language.
Inside the building, there was a signboard boasting about the university lol
Next is my favorite library ! !!
It has 3 floors, and you can study and eat food while talking with your friends on the 1st floor!
My favorites are the sofa seats and the standing desks near the entrance!
Next is the 2nd floor!
The second floor is a quiet study space , and I often go there when I want to concentrate!
It gets quite crowded before the test.
The 2nd floor has large desks like these and ...
There are also self-study spaces separated by partitions!
I'm grateful that there are some outlets on the desks.
You can also study while seeing the beautiful scenery!!
The 3rd floor is for group work, and some students are studying while talking, and some students practice group discussions and presentations.
You can also book a private glass-paned study room!
It's soundproof, so I used it for an interview for my assignment!
Also,you can check the degree of congestion online!
There are a lot of interesting books in the library, but most of them can be read online, so to be honest, I haven't seen many borrowers ... lol
It is very convenient to be able to read various papers and books online!
Next is Uni bar !
The University of Wollongong has a bar on the campus!
I don't know if it's common in Australia, but at least I don't think it's very common in Japanese universities ... 
You can order light meals such as French fries and alcohol!
Next is the cafeteria !
There are plenty of seats, and you can use the microwaves and hot water, so it's very convenient!
There are also various restaurants such as sushi, ramen, Subway, Chinese food, and hamburgers!
There is a game space on the second floor of the cafeteria !
Besides table tennis tables and pool tables ...
You can enjoy various games!
If you get tired from studying or exercising, you can have a cup of tea at the cafe and...
You can take a nap on the lawn!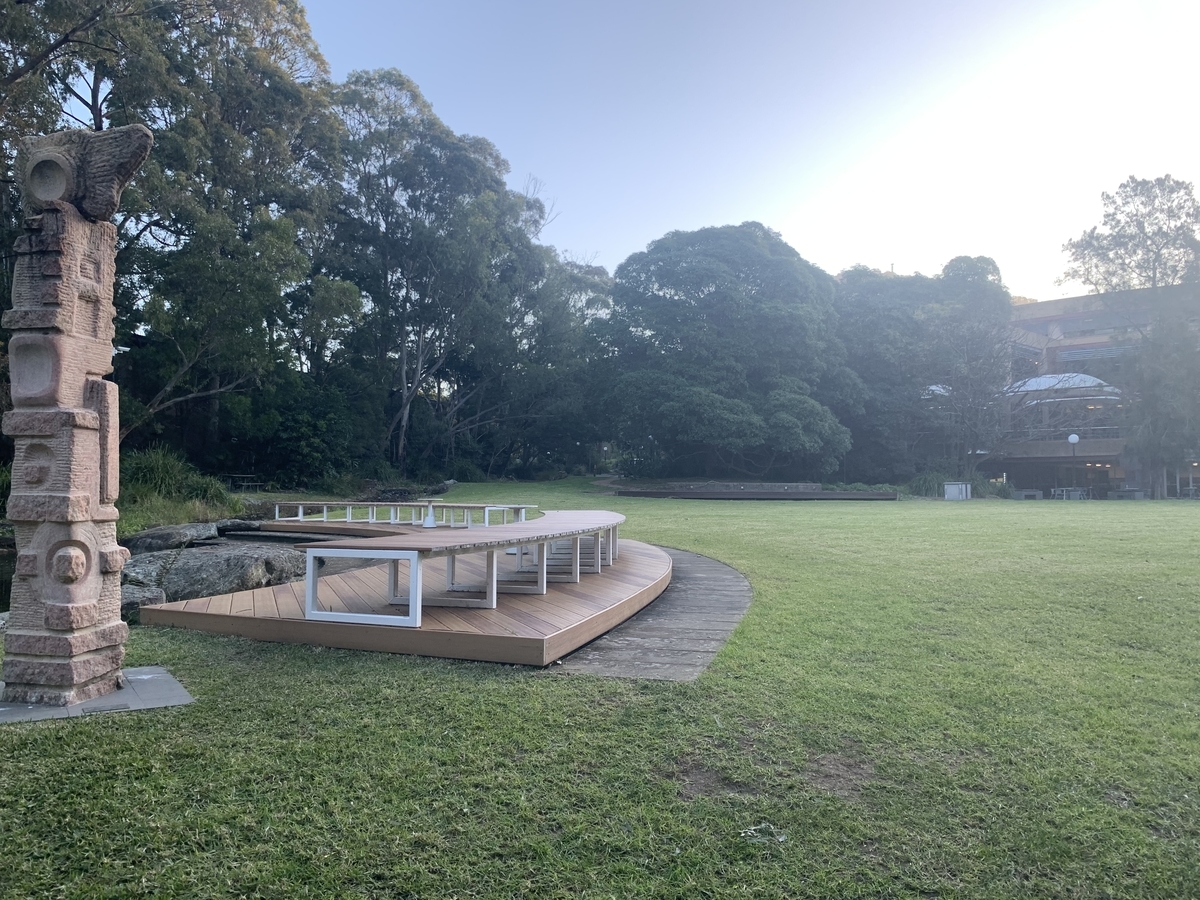 Next is the places for exercise!
There is a large playground and...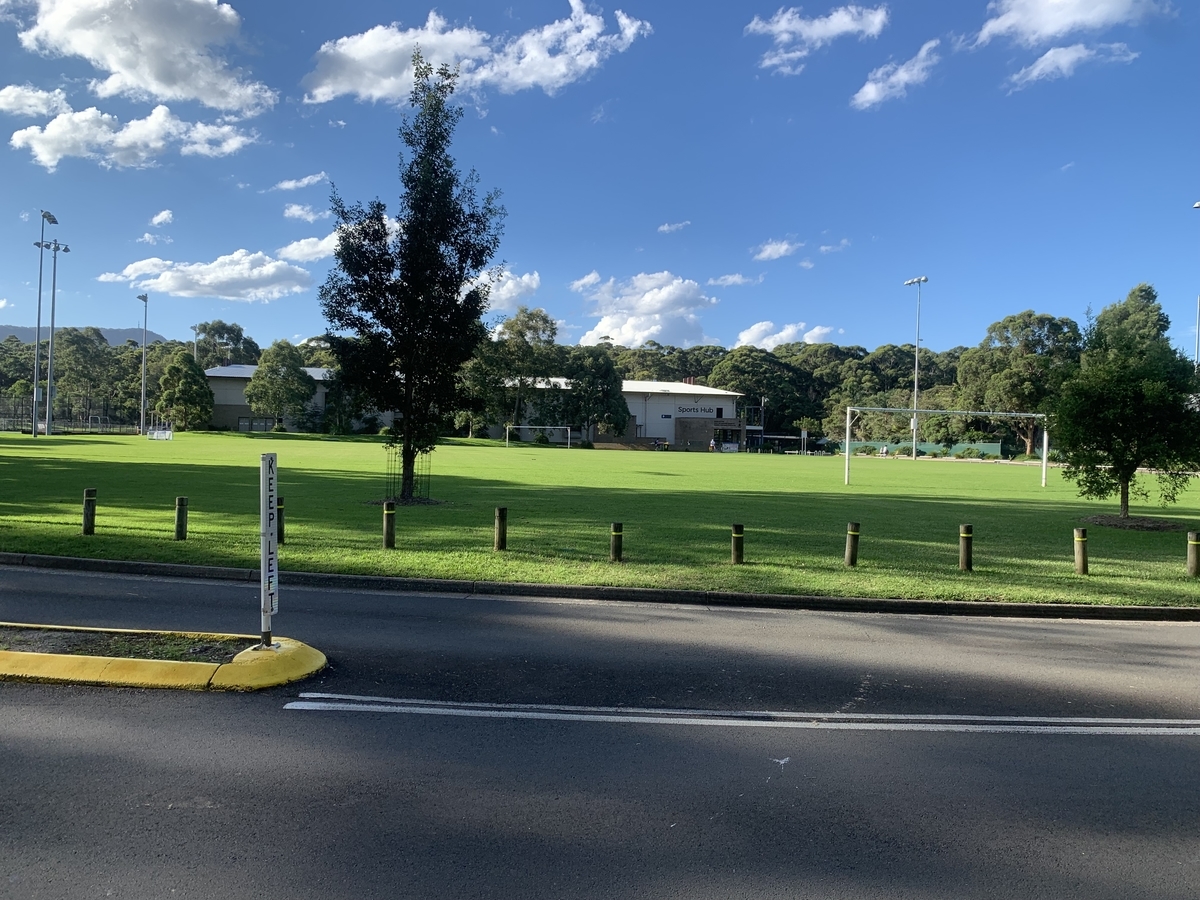 I haven't been there, but there is a gym!
This is the swimming pool ! (This photo is on the Orientation Week event, so it's usually not crowded.) You can use it in the 50m-swimming pool for $ 4 without having to register at a gym!
Next is Uni shop !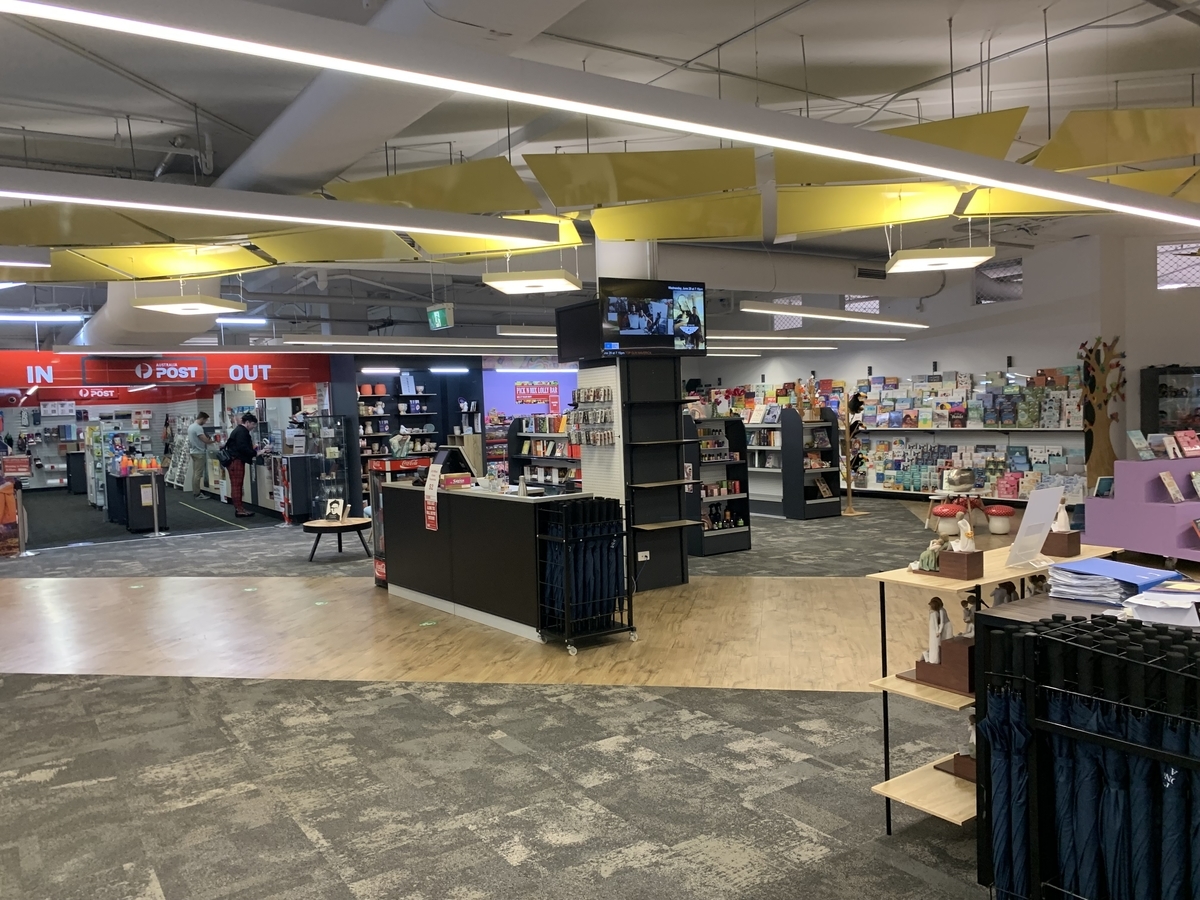 In addition to stationery, textbooks and light meals,  souvenirs, college T-shirts and hoodies are sold!
Students can sign up for a student service called UOW Pulse and get $ 20 gift vouchers ($ 60 total) for the gym, Unibar, and Unishop !!
There are some study spaces outside and...
There are cute kangaroo statues and ...
There are ponds and rivers lol
The campus is so big that I often get lost ... 
It's hard to find the location of the classroom until you get used to it.
The classroom looks like this!
Besides this, various events are held regularly and you can get free food like this!
Every Wednesday from 11:00 to 13:00 , you can get canned noodles, instant noodles, shampoo and sanitary products for free!
I introduced the campus very briefly.
I would like to introduce Wollongong and dormitories sometime!
May your study abroad be wonderful! !!